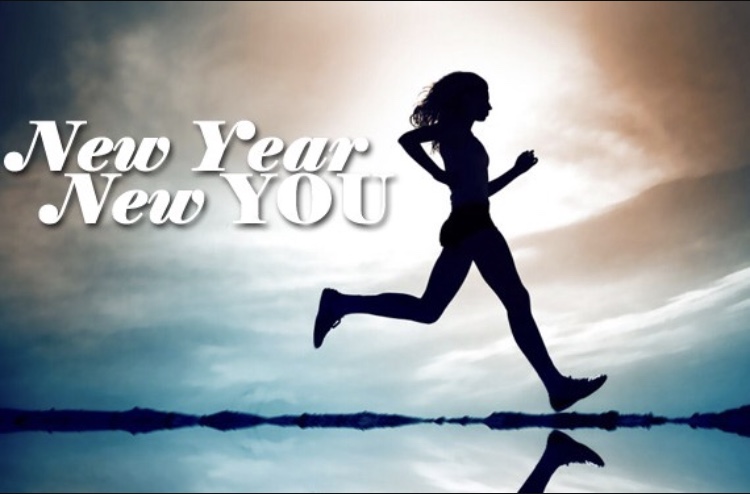 A new year, a new you? What does 2017 mean to you?
Posted on Thursday, 5th Jan 2017
A New Year, a new you? What does 2017 mean to you?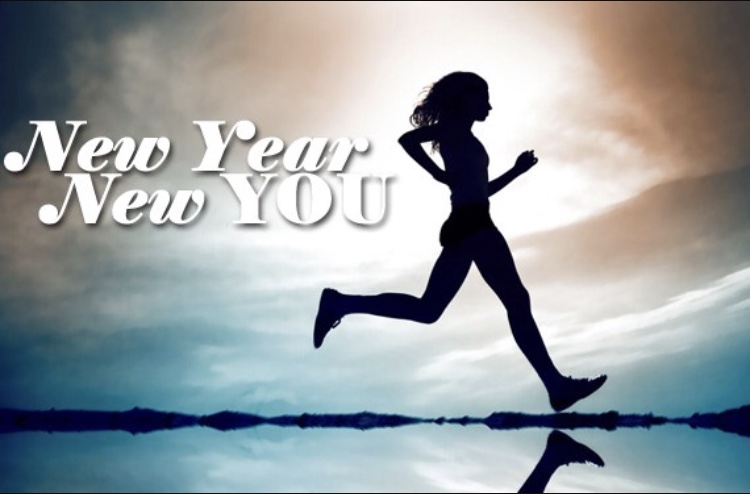 The start of a new year means many different things to different people. For some it means healthier eating and/or more exercise, for others taking up meditation (me) or identifying new school/work goals that will make us feel more successful. We may even decide to try to be nicer to our family and friends.
For some people, the start of a new year can create a sense of expectation, a chance to start again with a clean slate. Some people make resolutions, often sharing these with family and friends as this can make them feel more determined to stick to them.
So what is the best way to stick to them?
Research has shown intrinsic rewards (i.e. those fluttery feelings of accomplishment) will keep us motivated. That means planning quantifiable goals you can achieve and then surpass. In other words, if you want to run a 10k race by April, how about starting with running say 3k this week then building up to 5k perhaps with friends at a park run as opposed to vague promises of getting fit or losing weight. Splitting our targets up into medium term goals then breaking these down even further into short term goals means we have more chance in achieving success as we feel accomplished by our achievements.
For some of us, a new year can leave us feeling flat. After 2 weeks of festivities, reality can bite hard as we return to school or work and routine becomes the norm again.
January is often a difficult month not least because we might be struggling with additional financial pressures of Christmas' excess, not to mention tighter clothes and often the weather continues to feel cold, wet, and sometimes grim. The days remain short and are often gloomy. Feeling glum can be part of the readjustment phase as we slot back into our familiar routines. However, for some people these feelings can spiral into depression.
Sadly one in five people in the UK experience depression and at this time of year it can feel particularly difficult as they might be in debt after Christmas and finding it hard to settle back into a work routine during the dark days.
Tips to beating the blues
1. Try something new
It's easy to feel stuck in a rut, but dwelling on things is often a waste of our energy. Don't try to fix everything at once – instead, to boost your mood, just focus on changing one thing. It doesn't have to be complicated or expensive: it can be as simple as getting away from your desk in your lunch break and having a chat with your friends or learning a new language, perhaps by joining a night class
2. Get physical
Numerous studies have shown that exercise boosts mood – so much so that GPs are advised to prescribe exercise for mild depression instead of medication.
Visit your local leisure centre to see what classes are on offer and try to combine activity into your daily routine. Try going for a brisk walk in your lunch hour and ban yourself from using the lift.
3. Contact a friend or relative
Arrange a get together or talk to someone you haven't contacted for a while.
Making plans and thinking of someone else is a good way to take your mind off your own troubles. Email and social networking sites make this task easier if you don't like using the phone.
4. Look after yourself
It's easy to be unhappy with your body, your career, your relationship – everything can be found wanting after the 'spoil yourself' mentality of the festive holidays. While you may need to make lifestyle changes for a healthier, happier you, you needn't see your current self as a failure. Having goals is good, but they can be destructive if you use them as a stick to beat yourself.
5. Spot the signs of trouble
According to The Samaritans, suicide levels are at their highest at the beginning of the year. If the future seems bleak, and you have lost interest in everything, it's time to take some action. Watch out for these signs of emotional distress: difficulty sleeping, disturbed appetite, excessive drinking, being anxious or angry.
If you feel your mood isn't picking up, don't feel afraid to speak with your GP, they can advise you on where you can get help. Finding the courage to share your problems with professional therapist is one of the most positive things you can do for yourself in 2017.
Break the silence before it breaks us, early intervention is key to recovery.