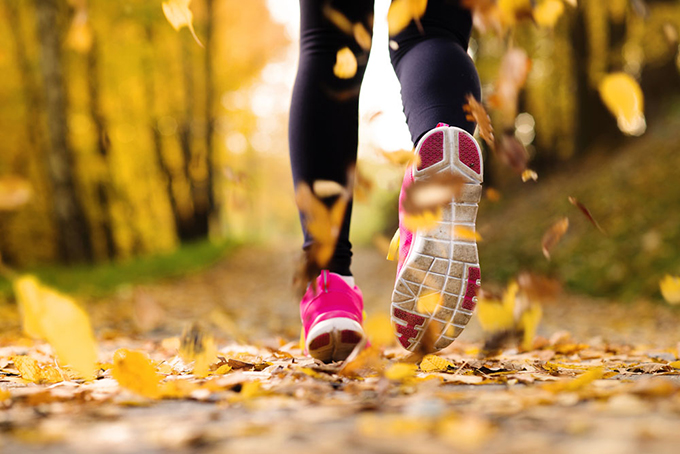 September - Fresh starts and new routines
Posted on Sunday, 27th Aug 2017
In last month's blog you may recall I wrote about how we parents might learn to thrive throughout the summer holidays. I admit I experienced a couple of melt-downs over the six weeks, which on reflection wasn't too bad, considering my children have driven me crazy at times, with their separate agendas and our home weirdly resembling a teen hotel on many occasion. So I for one will be looking forward to some semblance of order back in our lives, after what has been a relatively long period without routine. Those late starts and breakfasting at 2pm will thankfully be over for a while, although my children may have a different view!
For many of us, the month of September signals the end of summer. Astronomers base the seasons on celestial events and so the date for autumn is decided on when the hours of daylight and darkness are roughly the same. This year autumn begins September 22nd.
For some however, saying goodbye to summer can feel like the end of the world. There's nothing like a dose of post holiday blues to make us wish we could chuck it all in and open a yoga school in Greece!
Your world may feel a little discombobulated for a while, but take some comfort in knowing you are not alone. Research shows that 70% of us find it difficult to get back into a routine after summer and 72% say it takes one or two days to adjust to work post-holiday. Its no wonder 57% of us fancy a new job come September!
But it doesn't have to be all doom and gloom. While September marks the beginning of a return to work and a new school year, the possibility of starting anew and having a clean slate can feel exciting. There's a hint of charge in the air, or could that be a nip? As the temperature takes a noticeable drop!
This time of year can create a new surge of energy and we may feel compelled to sort out our wardrobes in preparation for wearing warmer clothing. As the heating gets switched back on, so do our rituals and routines as we experience the shorter days and evening arrives sooner than expected.
Returning to school/work needn't crush our joie de vivre, it's a bit like hitting the refresh button, a time to rebrand ourselves and focus on what we want to achieve as opposed to bobbing along on auto-pilot. Feeling in control of our lives is important as it affects our sense of wellbeing and in turn how productive we feel. It also relates to our happiness, stress levels and confidence as well as our sense of security.
And yet it's only natural to feel fed up when we return to our routines as we fantasise about the freedom we had away from them. However, if we can recognise this for what it is, we can adopt a natural problem-solving approach to address these feelings of sadness or boredom. Noticing these thoughts for what they are is helpful, as we can be more productive and remind ourselves of our goals and what it is that we are trying to achieve, for instance striving for a promotion or getting better grades.
So while routine may sound boring to some, it is necessary as it provides us with structure and familiarity. Structure is a way of organising our life so that it creates meaning and provides us with direction. Research shows routines, even as simple as that morning cup of coffee and a check on Facebook, can give us both pleasure and a sense of peace.
So if we are strive for balance and harmony in our lives, then routine helps by improving our efficiencies as it negates the act of having to will or motivate ourselves to do something, after all we each only have a certain amount of energy. Therefore, it is important that we devote this to those things that challenge us and increase our productivity, which ultimately improves our sense of wellbeing. This then allows us to take our metaphorical foot off the accelerator when we are having less motivated days.
So what have you got planned for this September? I know I'm going to be working extra hard, as I've just booked my next holiday for October half term!